We sell and install a variety of projects that will help you reduce your energy consumption. From small residential systems to full commercial installs. These include:


We will personally walk you through installation of all equipment sold at Teddy's, and make sure you have a firm understanding of what solar entails.




All our products have been tested by our certified technicians, and we are here to install everything in any environment. Hot, steep rooves are nothing new. Our friendly and professional staff are trained to get you set up.




We also take care of city permitting and rebate paperwork services for all of our customers, free of charge.




We will sit down to discuss the energy needs for your home and recommend products and common practices (like getting rid of that old refrigerator in the garage that keeps the Pepsi cold) to help you reduce your energy consumption.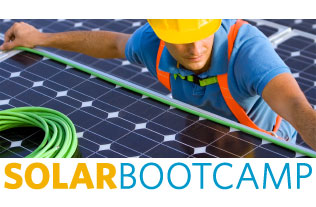 We offer a crash course in solar equipment installation practices.


Basics of engineering a solar system
Basic hardware and installation practices
One full day gets you started in the solar industry or your own DIY, solar, and wind projects
Taught by Kevin Haines, the King of Solar
Free admittance with purchase of any DIY solar kit
Call (559) 577-0677 to setup a meeting